Project 57
Project 57 is now complete.
Thanks go to everyone who participated in this awe-inspiring project!
Corvette Enthusiast Magazine

Street Shop, Inc.

Smith Chevolet

Corvette Central
Join us as Corvette Enthusiast magazine showcases the buildup of a "New 57 Corvette." We are teaming with Street Shop, Inc. for a completely new chassis using modern suspension components, Dana 44 rear-end, 17 inch wheels and 4 wheel disc brakes. P57's power will come from a 2004 Z06 Corvette crate engine purchased through a local Chevy dealer and mated to a Tremac 5- speed transmission with a final road gear of .068 for excellent fuel economy. The body is a new Concept '57 purchased through Corvette Central, one of the leading Corvette parts vendors. The new body will be finished off in Onyx Black with Silver Coves and decked out with a Red interior. Creature comforts such as air conditioning, power windows and modern audio components will be incorporated into the build.
The objective of building this car is to focus on the creation of a car for daily driving that has modern amenities while retaining that "Classic Look" everyone loves. There is a trend in the Corvette Hobby to establish a place for cars like this and allow individuals to create Vettes to their own taste. If you own a classic Corvette but don't want to drive it because it's for show only, or for fear it may devalue the car, then this option provides you with the best of both worlds, a "New Classic" for your driving enjoyment.

The options are not limited to just a "57. If you want a C2 Stingray, or a C3 Shark, either can be built exclusively for you. For a complete turnkey Vette, of your own personal taste, you can furnish a body, and we will build the car to your specifications by teaming with appropriate vendors as we are doing for "Project 57." Give us a call to begin planning your "New Vette" now.

Be sure to pick up a copy of the January issue of Corvette Enthusiast magazine for the Seventh and last article in the series on P57.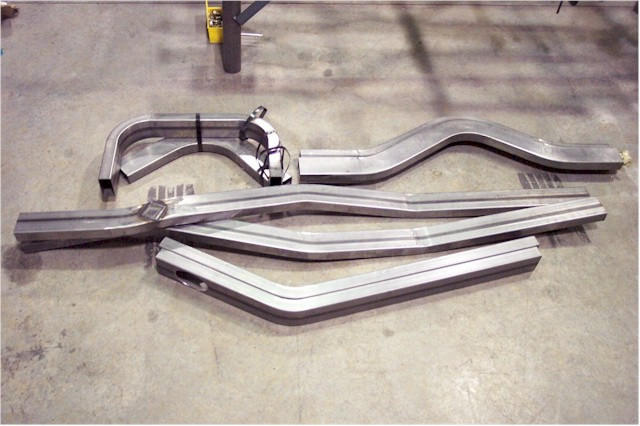 The start of P57 Corvette

---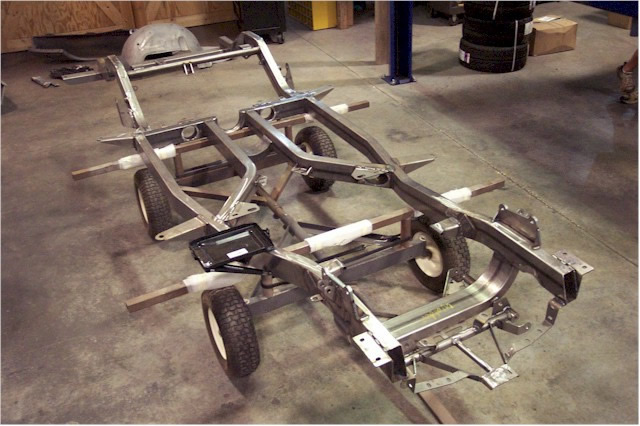 P57 Corvette frame taking shape
---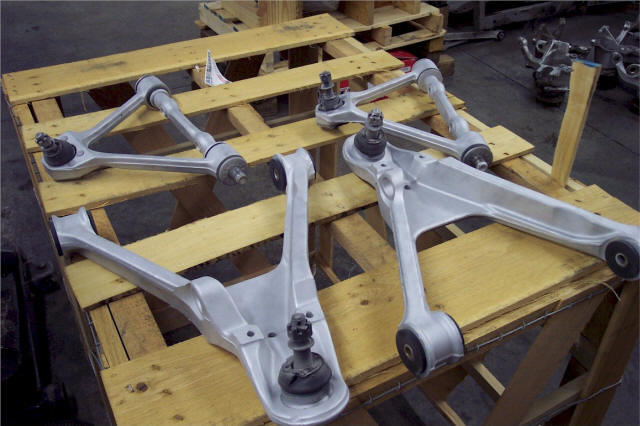 P57 Corvette by Walden and Younger Corvette Restorations
---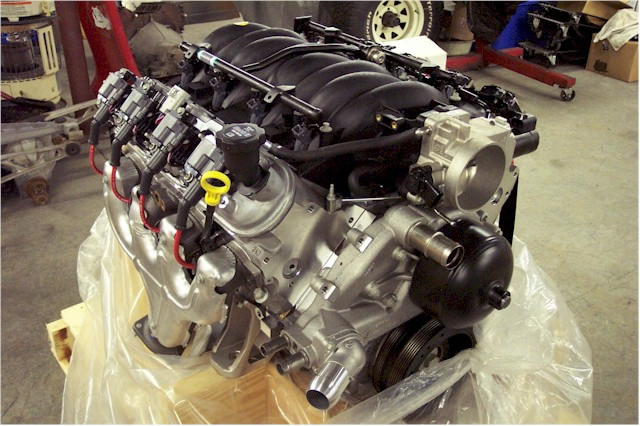 P57 will have some muscle
---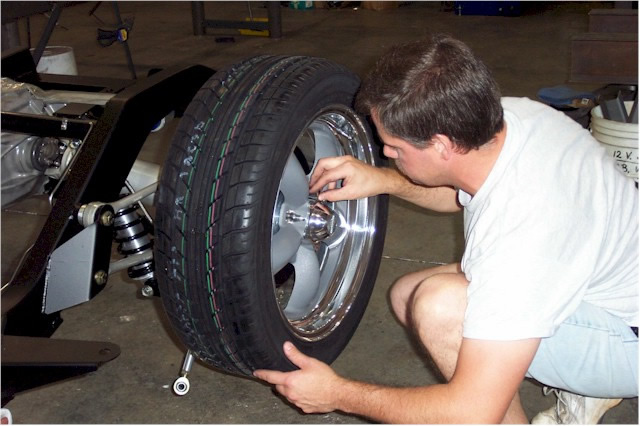 P57 Corvette getting fitted with wheels
---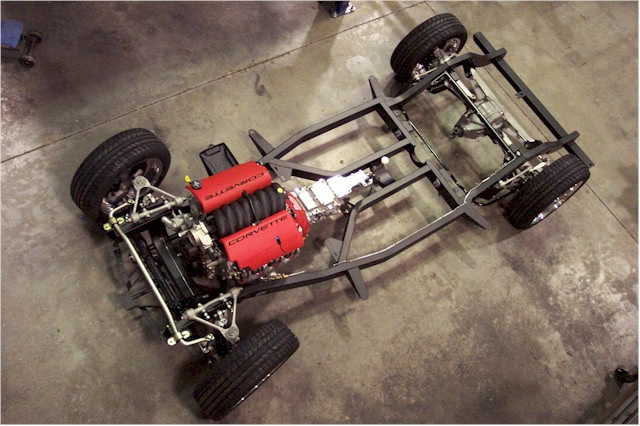 P57 Corvette rolling chassis
---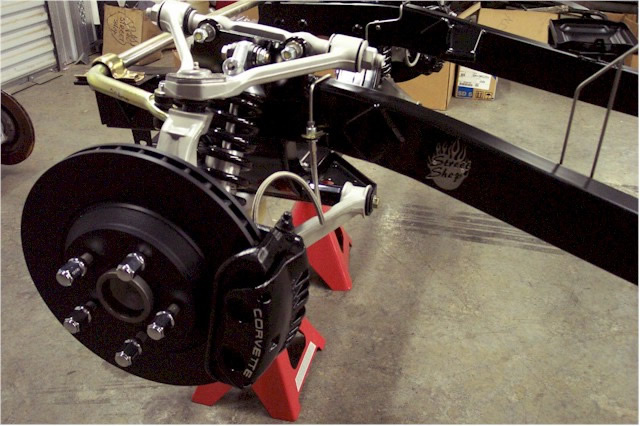 P57 Corvette will have disc brakes on all four corners
---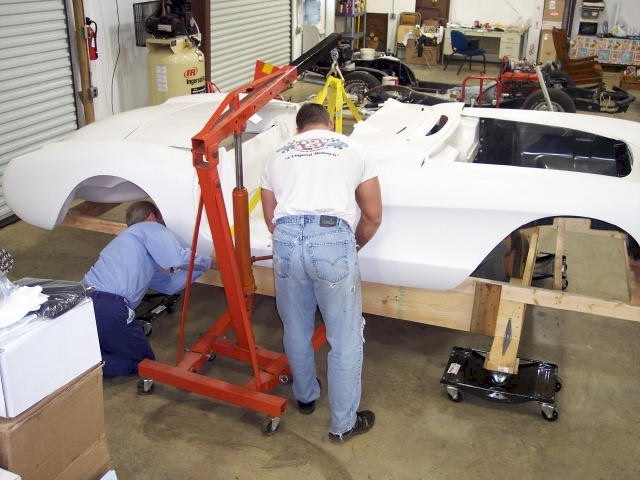 It's time for the P57 Corvette body to be mated up with the chassis
---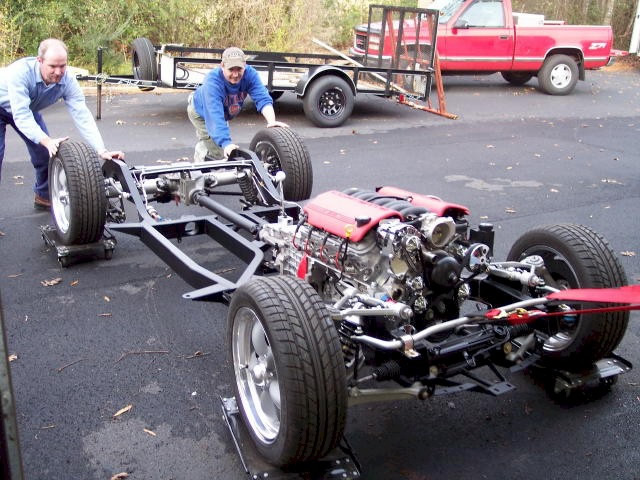 The P57 Corvette chassis is brought in so the body can be mounted
---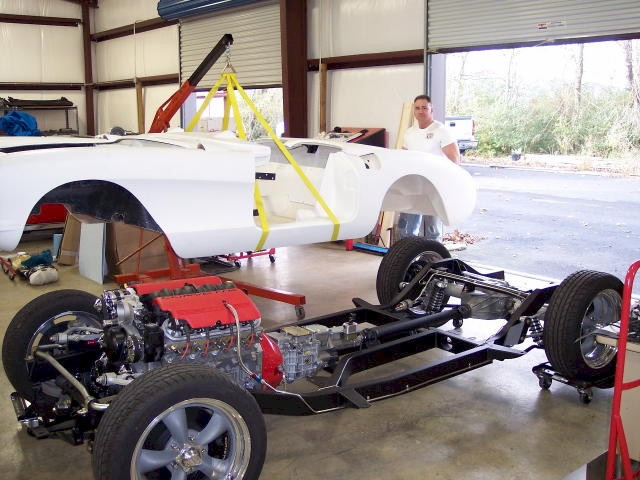 The P57 Corvette is starting to take shape
---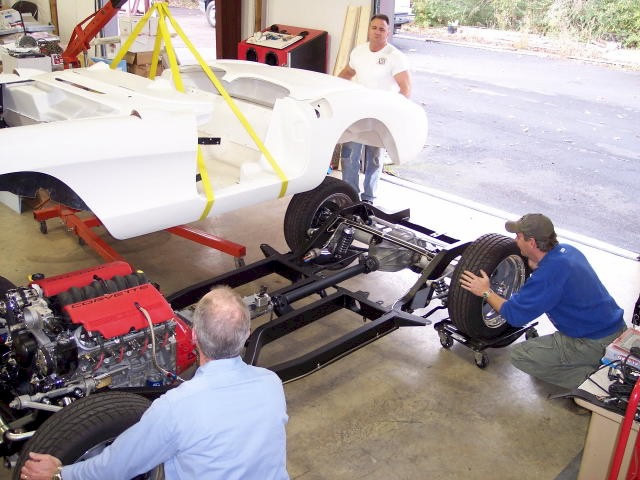 It will take all eyes to bring the Corvette body and chassis together
---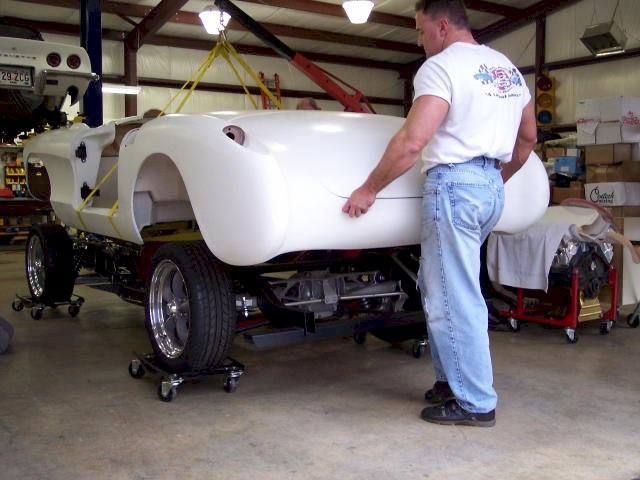 The body is being lowered carefully onto the P57 Corvette frame
---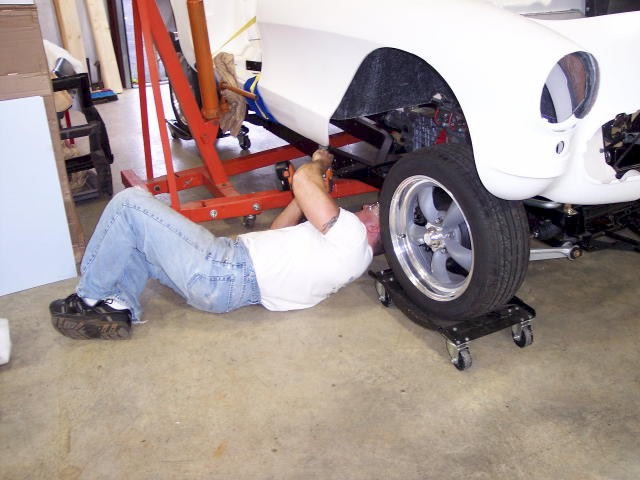 Everything is looking good as the Corvette body and chassis comes together
---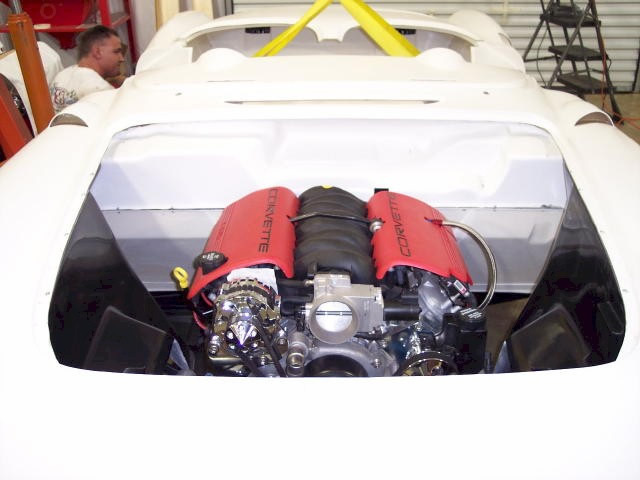 Things are going good as this beautiful Corvette comes together
---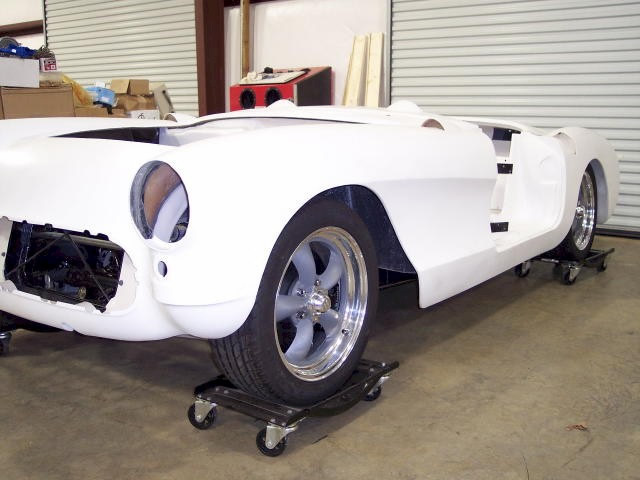 This Corvette already looks good
---


Starting to trial fit the trim on P57 Corvette
---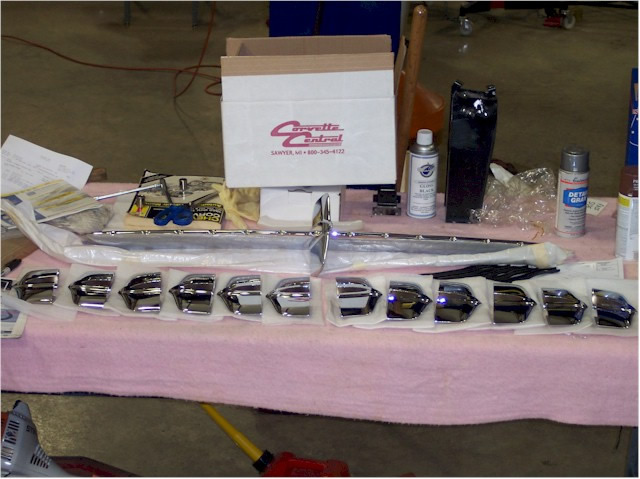 P57 Corvette grill teeth
---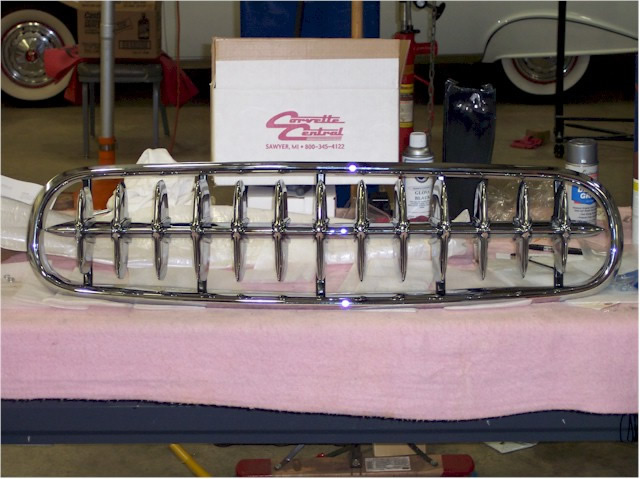 The grill is ready to install on P57
---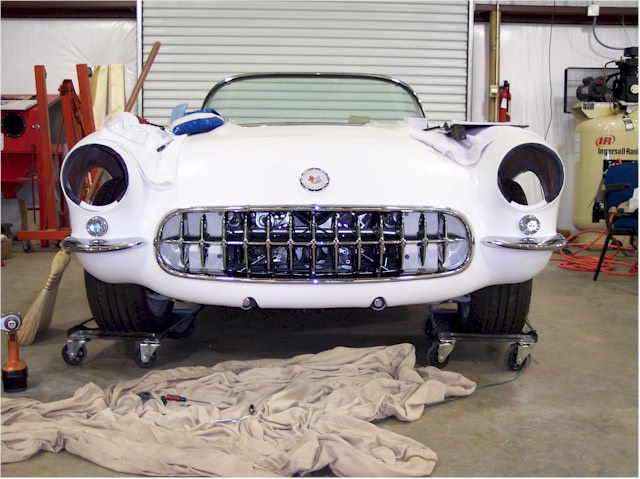 Things are beginning to come together on this Corvette
---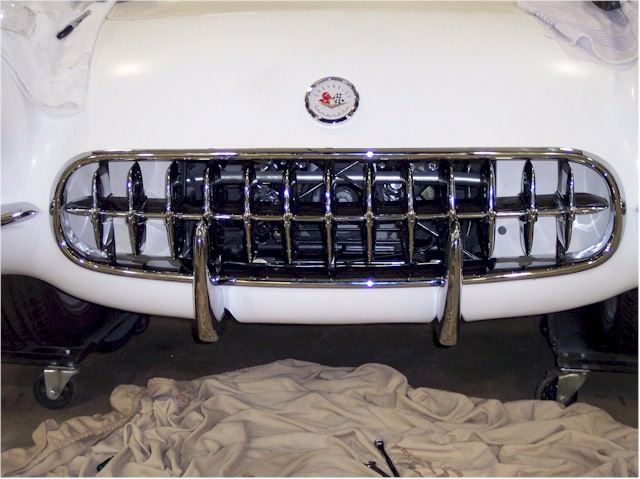 Looks like a big smile just thinking about chewing up some pavement
---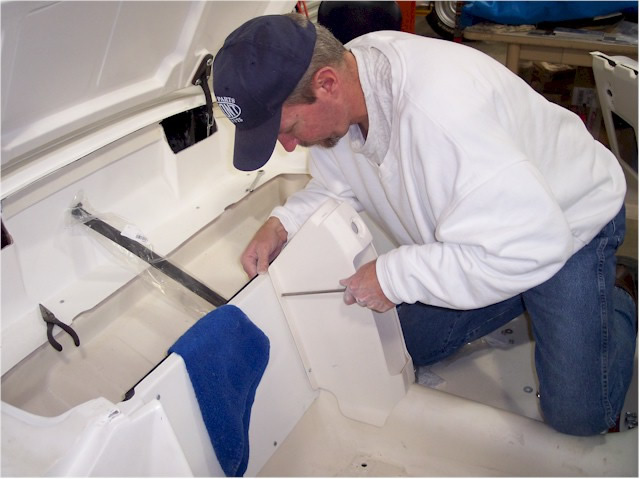 The interior is taking shape on P57
---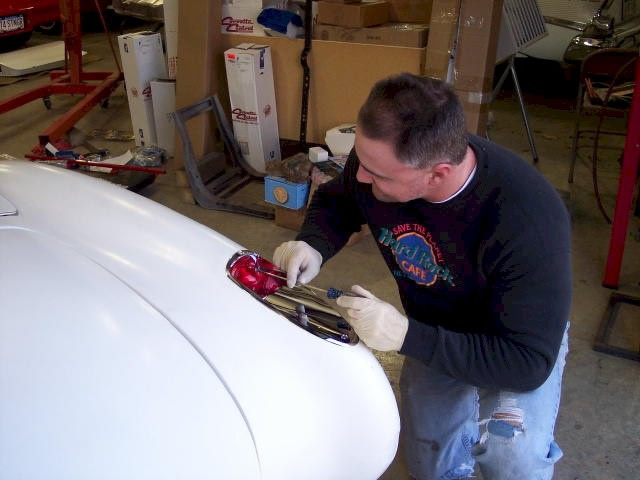 Starting on the rear trim on this 57 Corvette
---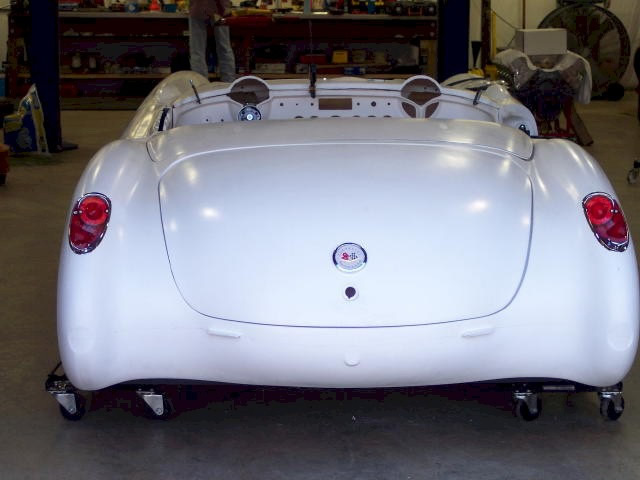 Looking good
---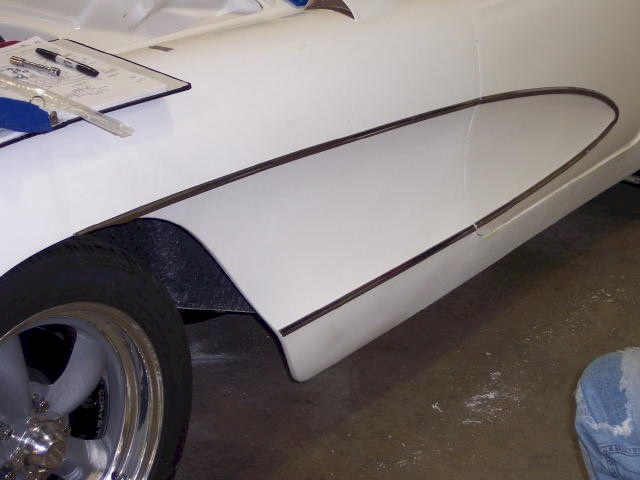 The cove trim is lining up great
---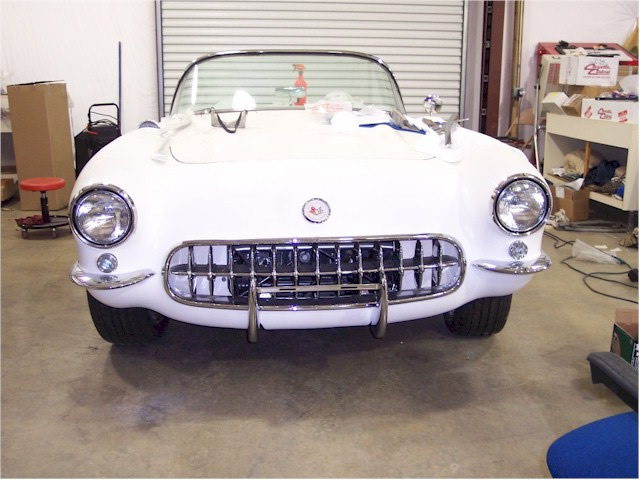 Windshield, mirror, and fender scoop vents add to the finished look
---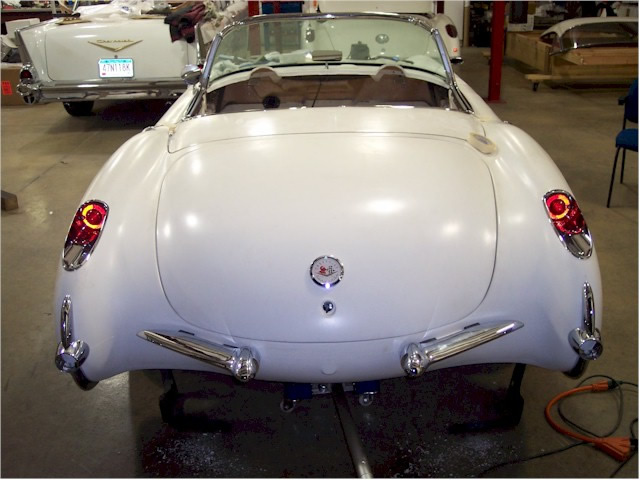 The rear end trim is taking shape
---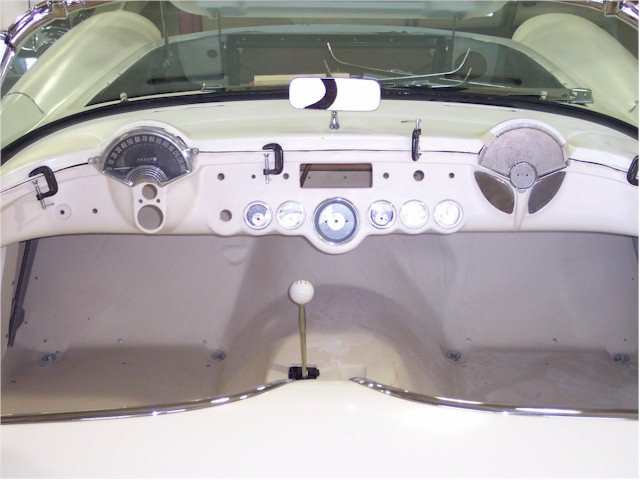 The dash looks great
---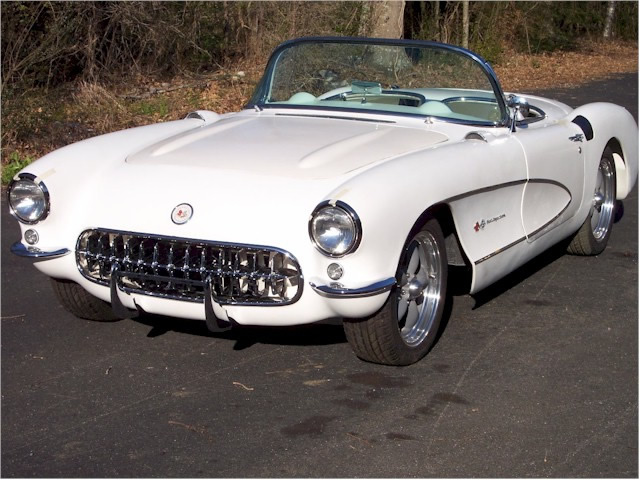 Everything fit and looks very good
---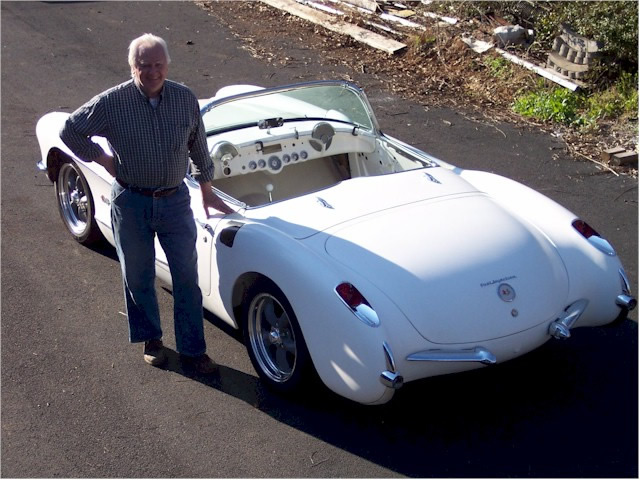 Now to take everything back off and head to the paint booth
---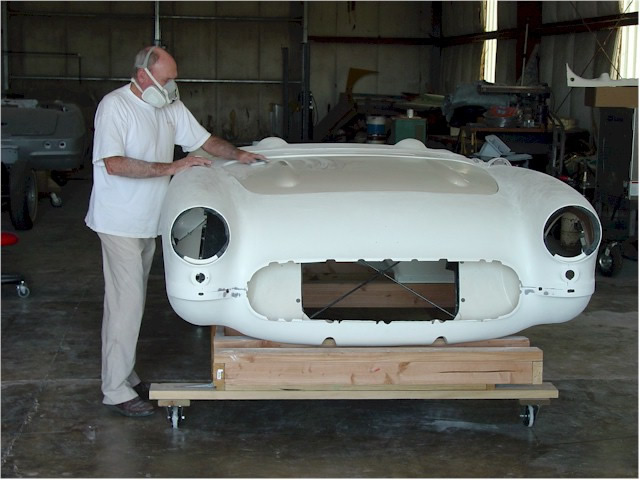 A little final sanding then P57 will head off to the paint booth
---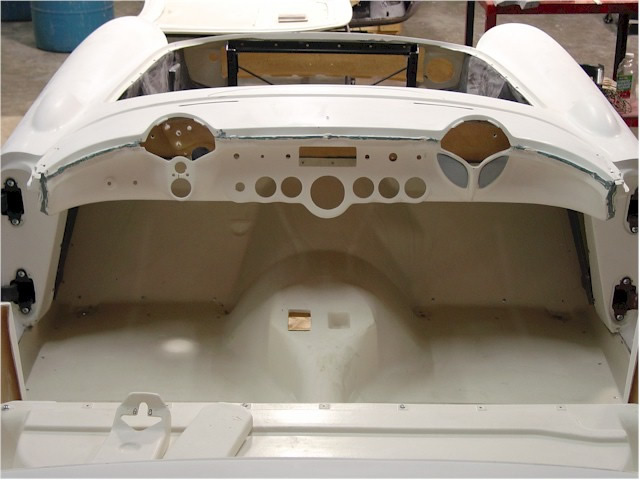 The dash has been installed and ready for some color
---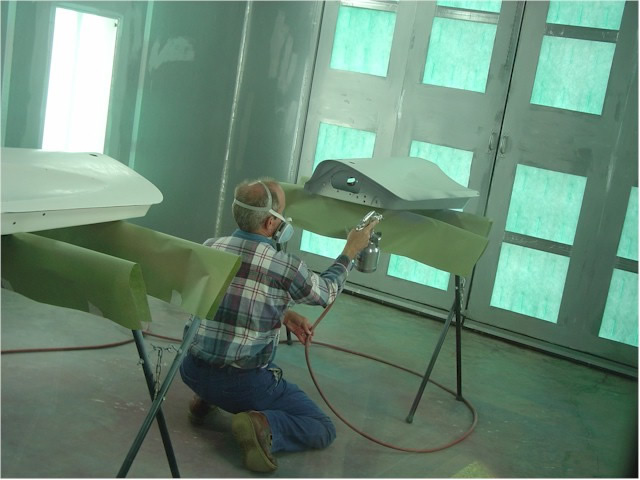 All the parts were primed first
---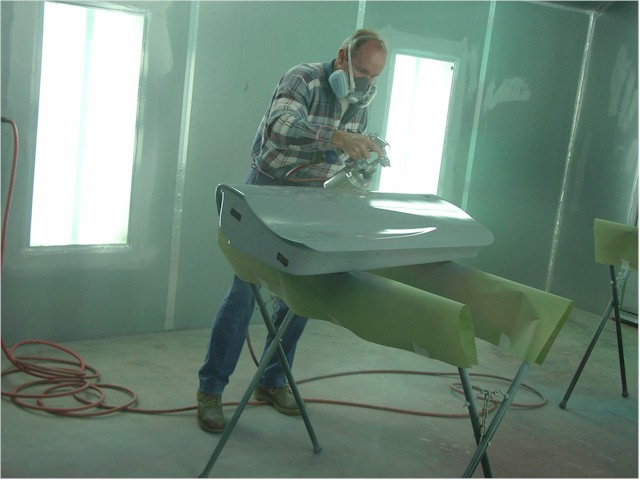 After the primer comes the sealer
---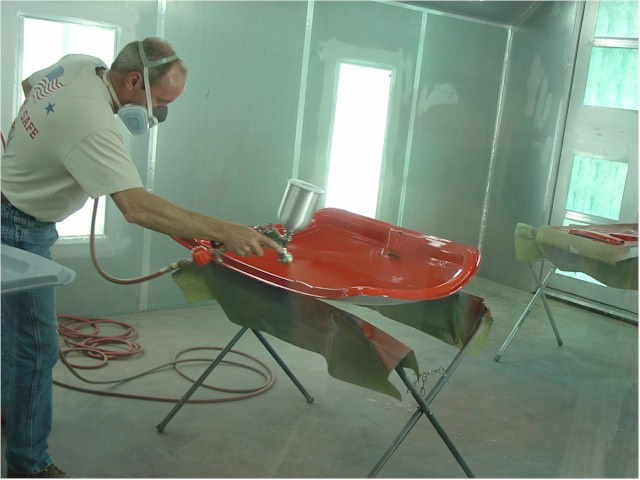 The underside of the trunk lid gets some red paint
---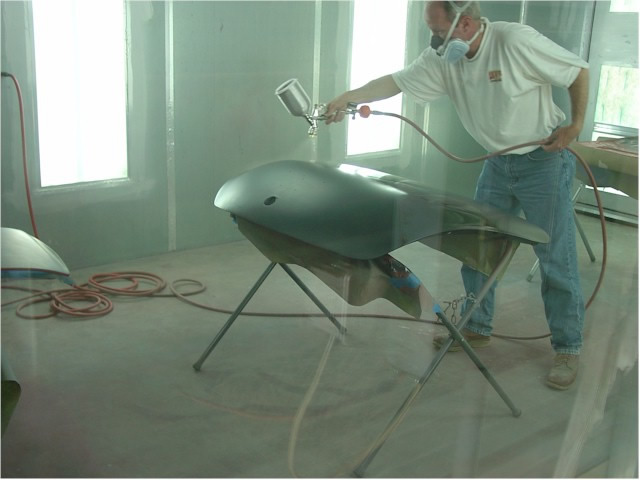 The top of the trunk lid gets some clear coat
---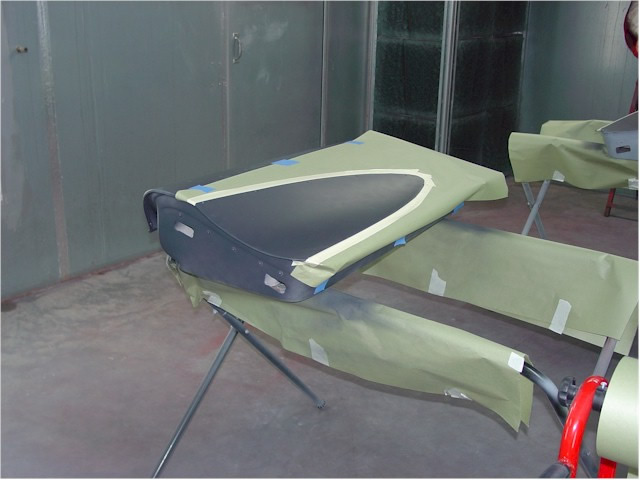 The coves are ready for the silver paint
---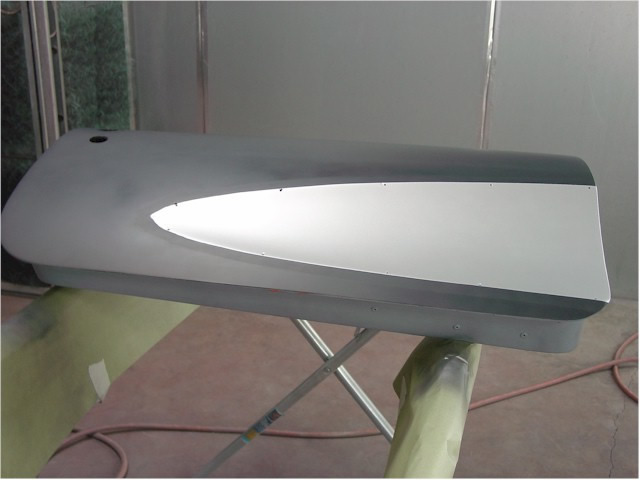 Now for some black base coat on the doors
---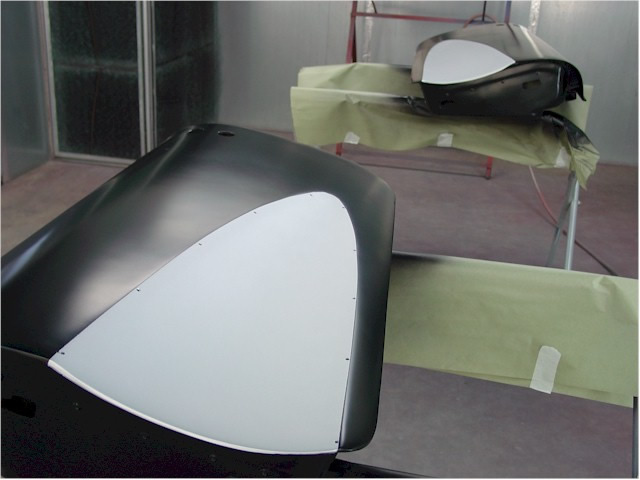 The doors are now ready for the clear coat
---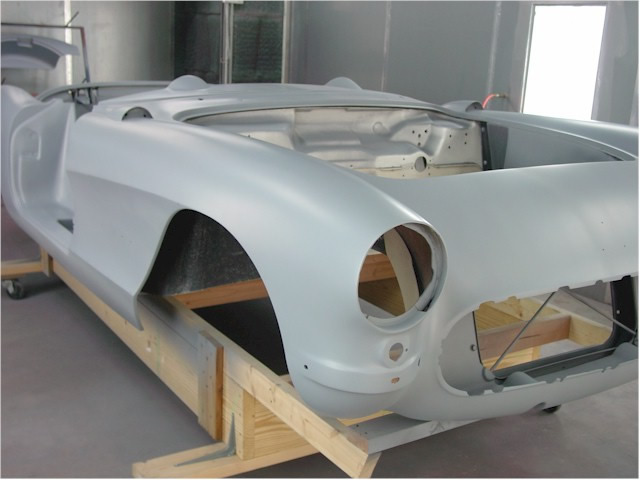 The body of P57 is now primed
---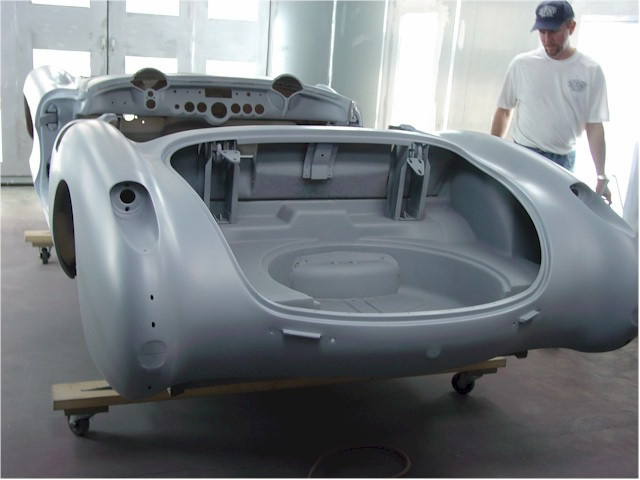 A good coat of sealer is applied to the body of P57
---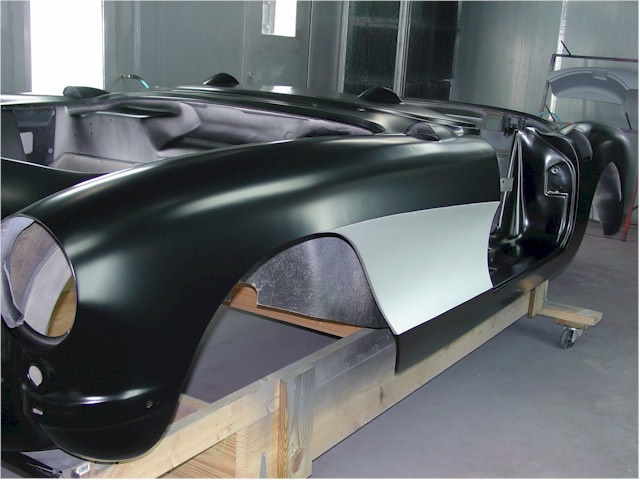 The base coat is applied and ready for the clear coat
---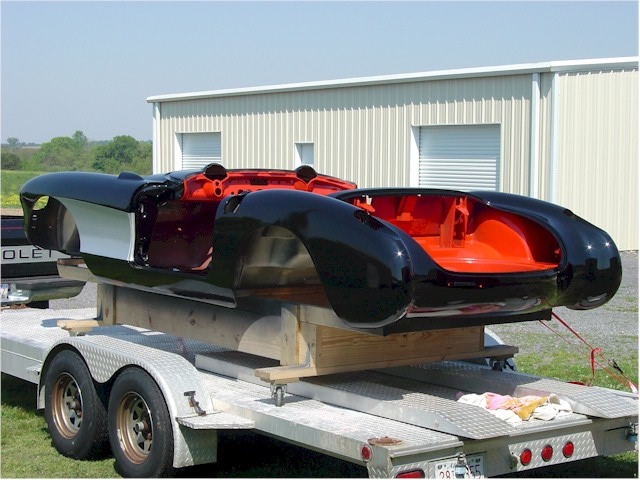 The trunk and dash have been painted red and the rest of the Corvette clear coated
---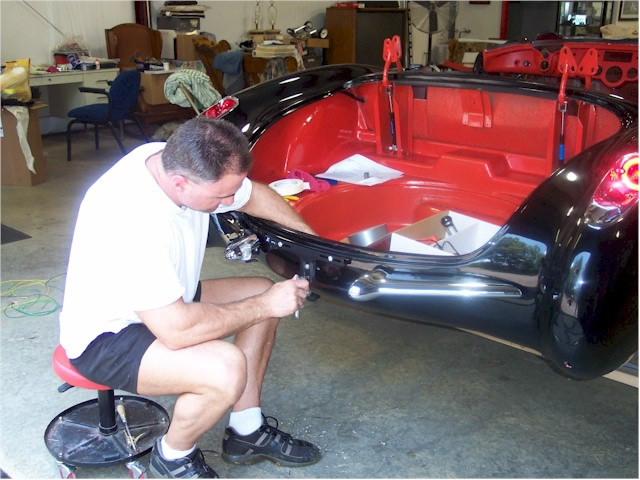 The trim is being installed for the finishing touches
---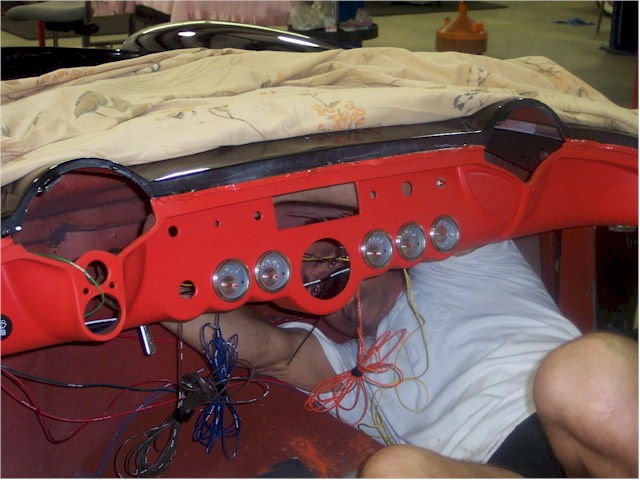 All the gauges are being installed
---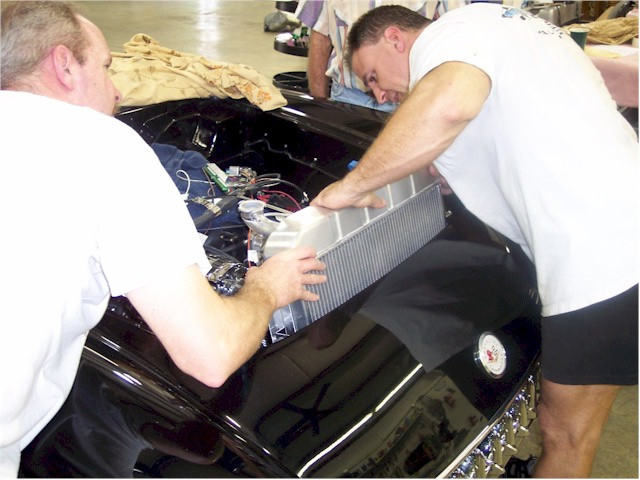 The cooling fan and radiator goes into place
---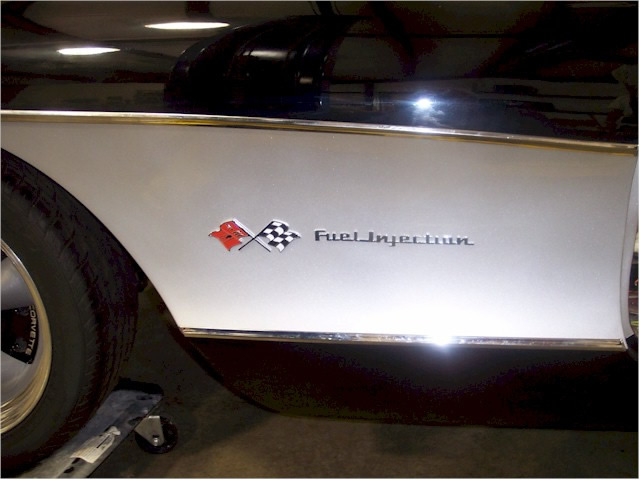 All the emblems are being installed
---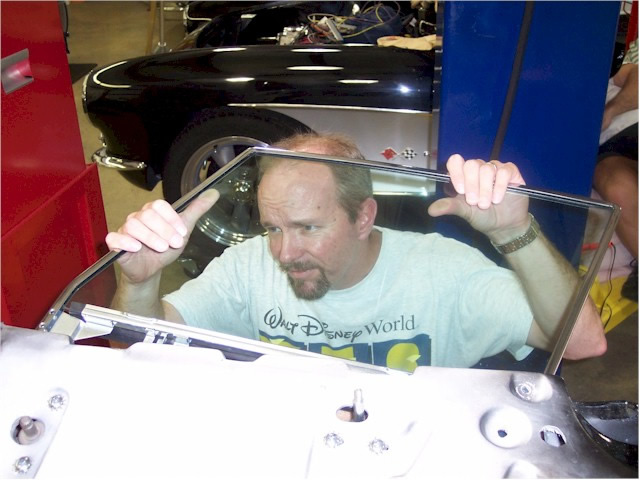 The door glasses are being installed
---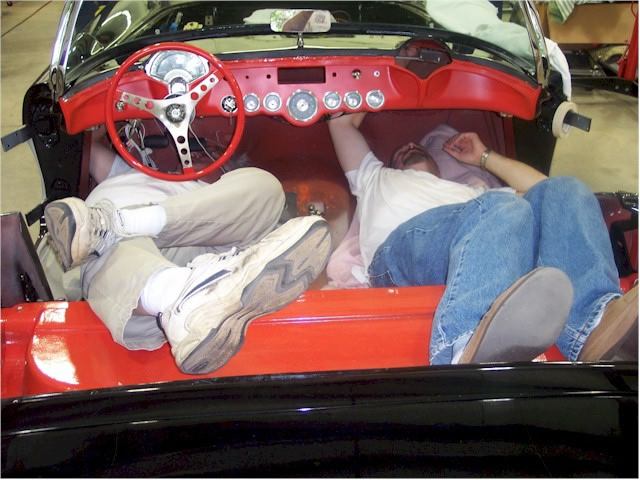 Now that the gauges are installed they are being wired up
---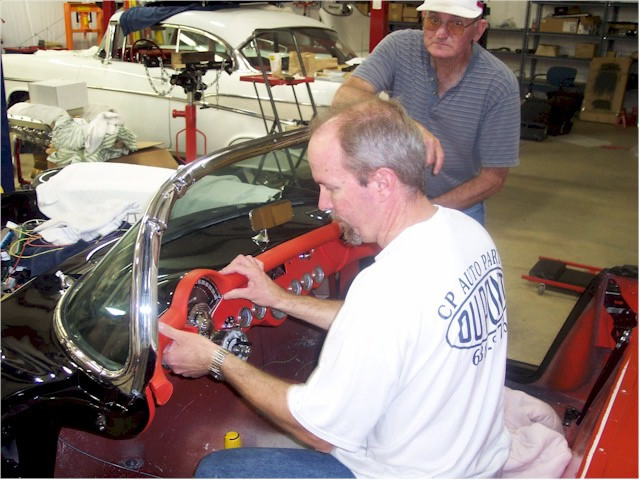 The dash pad is being put in place
---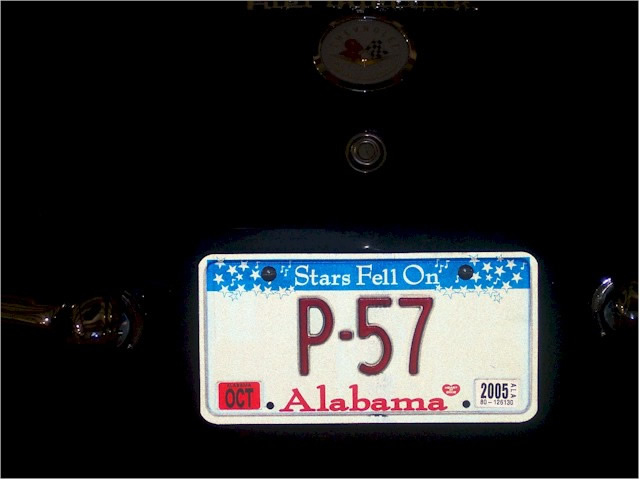 P57 finally gets her own identity
---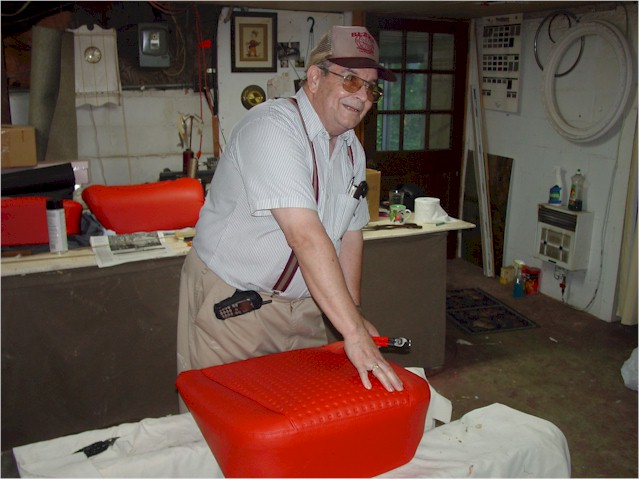 The seats are getting new covers
---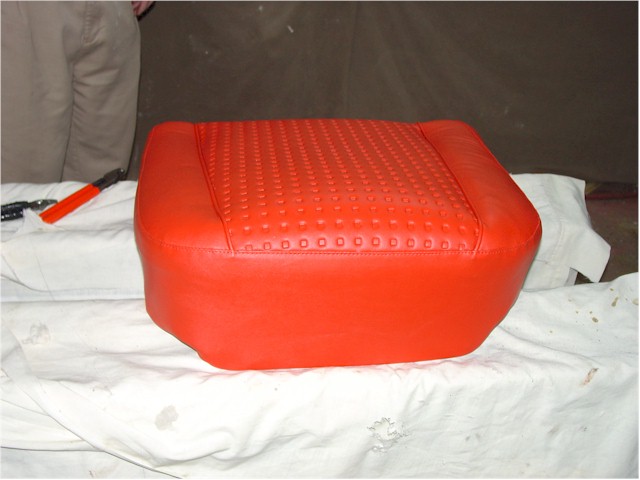 The seats are now ready to be installed
---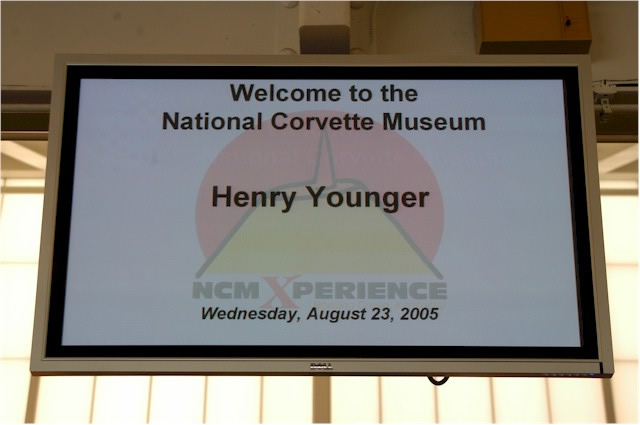 Getting ready for National Corvette Museum delivery
---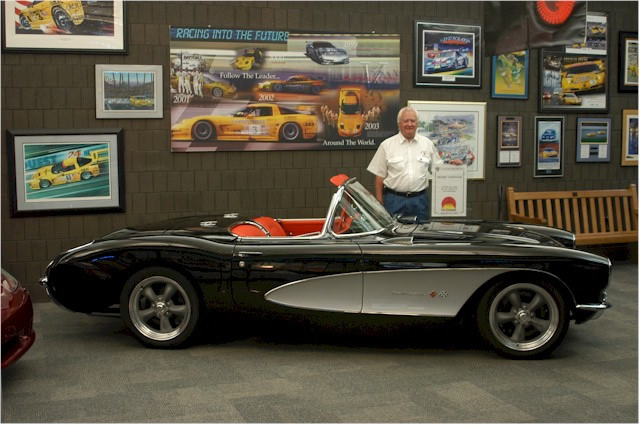 At the National Corvette Museum
---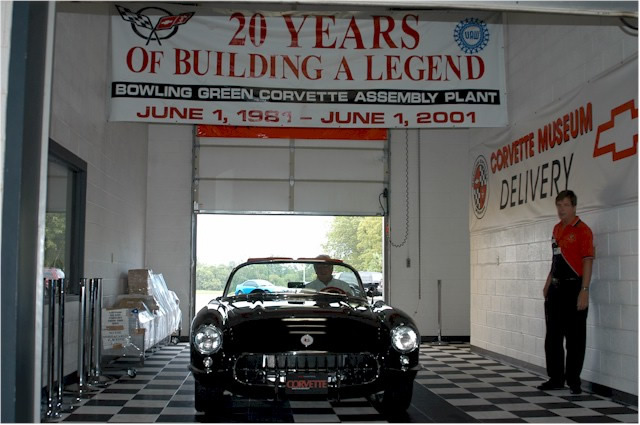 ---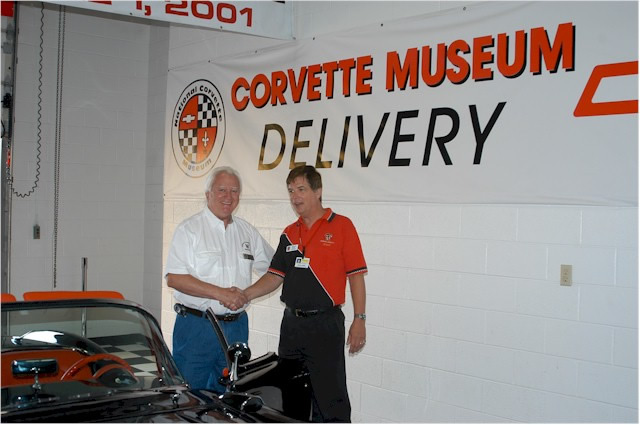 ---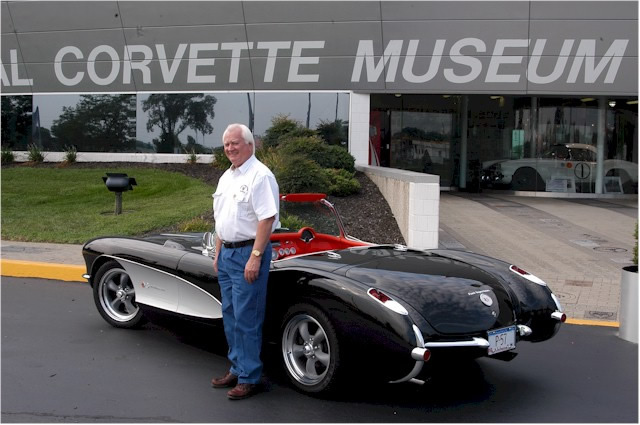 ---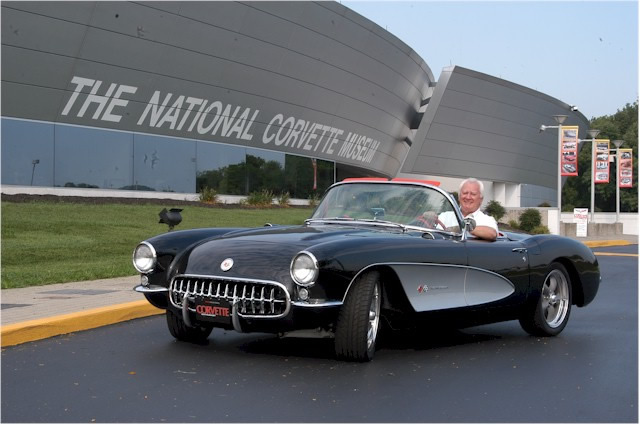 ---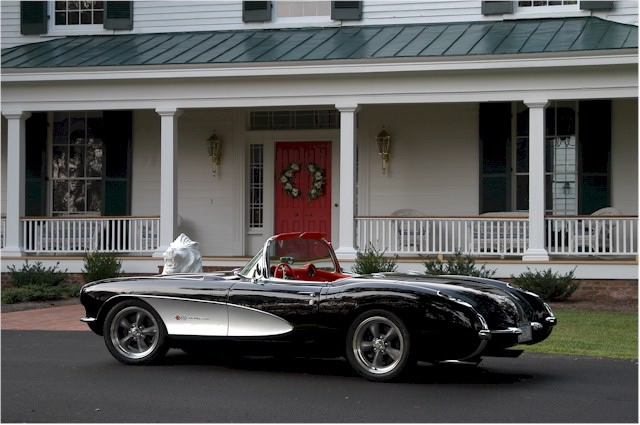 At the Virginia International Raceway
---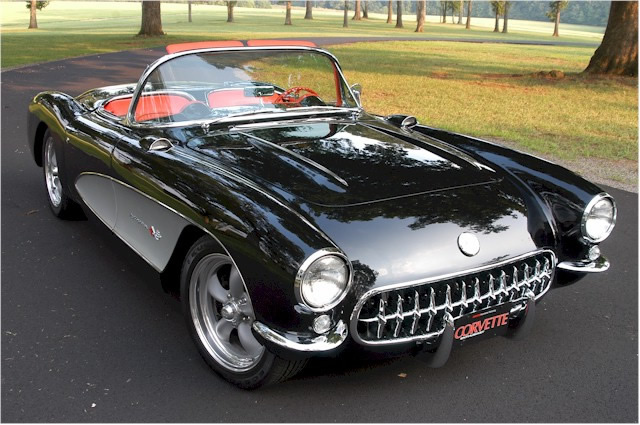 ---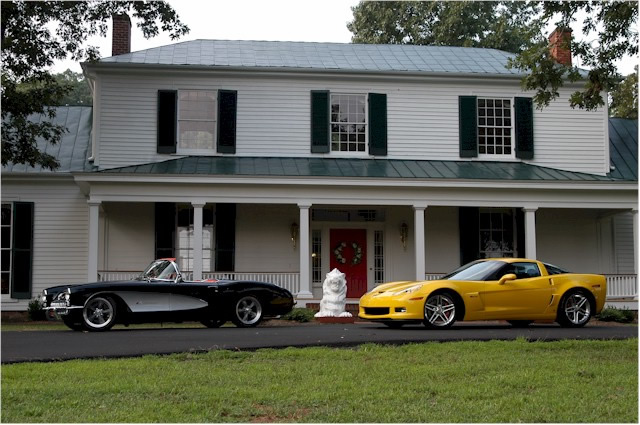 P57 being looked over by a 2006 Z06
---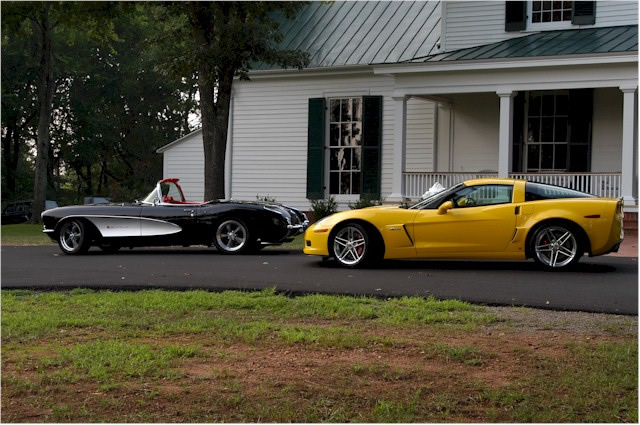 ---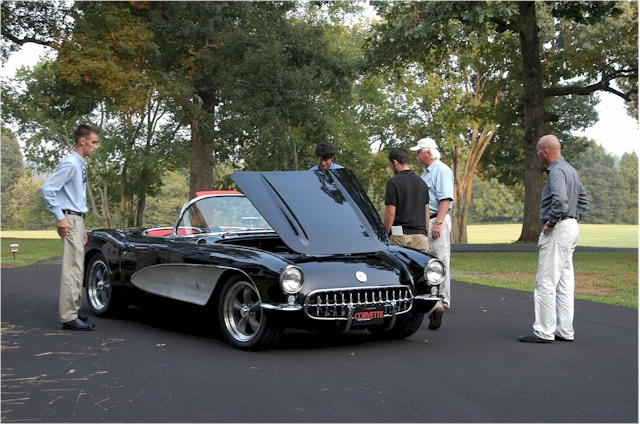 P57 generates a lot of interest where ever it goes
---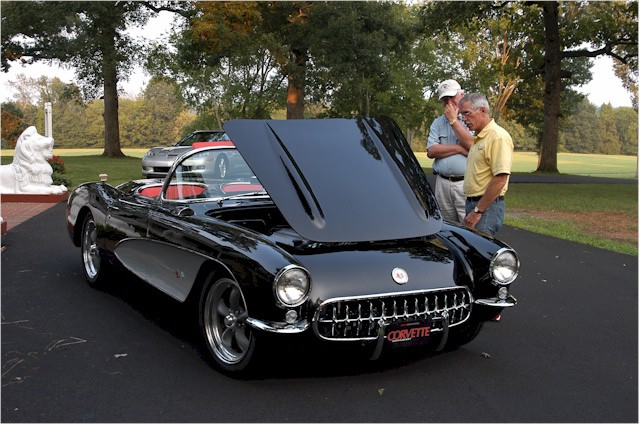 ---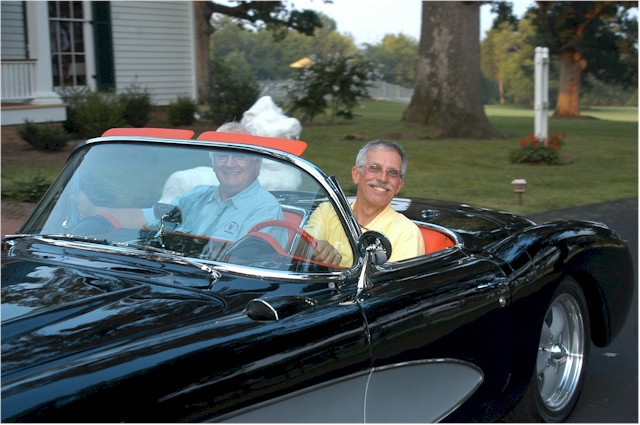 Corvette's Chief Engineer Mr. Dave Hill, the smile says it all
---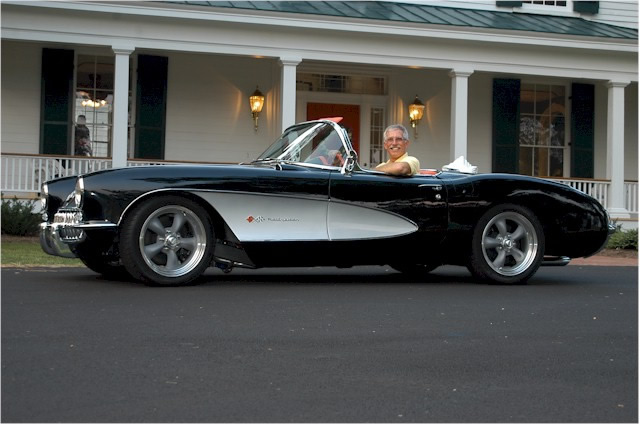 ---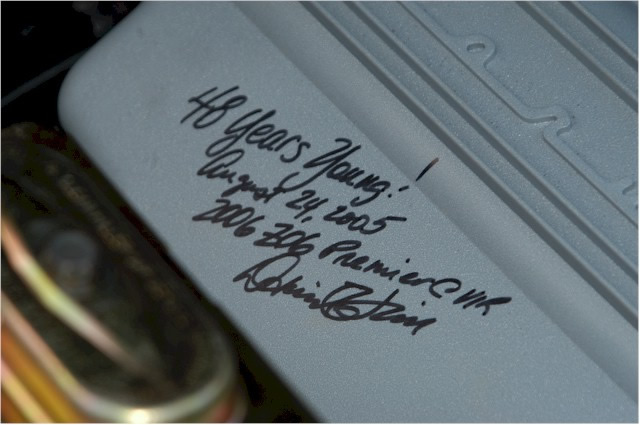 ---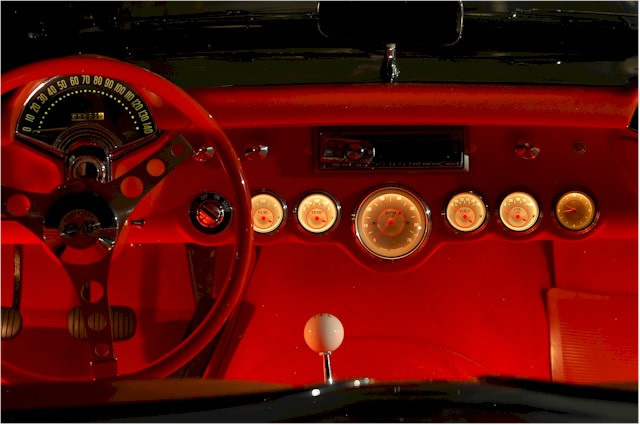 ---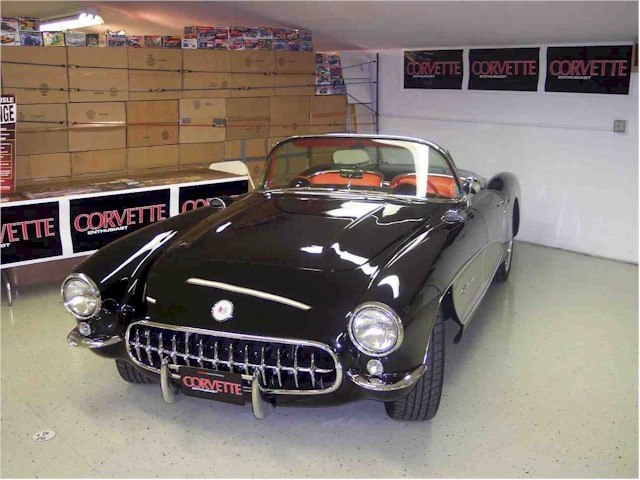 P57 in the Corvette Enthusiast booth at Corvettes at Carlisle
---